Changing your Linksys settings to allow your Arctic WiFi to connect to your home network.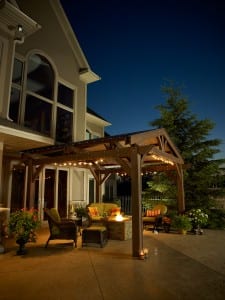 Savor the rustic feel of the Lodge II Pergola.  The mountain lodge design has an authentic style and quality construction that are reminiscent of a bygone era.  Rich mocha stained wood is complemented by visible hardware and an optional metal roof provides more protection from the elements.  Create the ideal outdoor gathering spot for family and friends right in your own yard!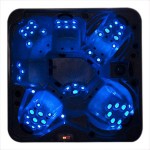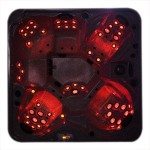 Inspired by the beauty of the Aurora Borealis, the optional Arctic Spas® Northern Lights LED system creates digital color changes and fades in your spa.  With an extensive variety of patterns and sequences, you can choose the perfect lighting scheme for your mood.  The system has two light locations that fill your spa with color.
This video features the Arctic Ocean, the swim spa.  There is more to do than just sitting in a hot tub, check this out…
Onspa – Internet connected hot tube feature.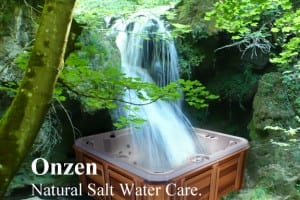 Onzen, Arctic's proprietary salt water system, is an all-natural, automatic, softening and maintenance system. The Onzen salt water system offers the newest advances in technology and convenience that everybody loves. Onzen actually does a number of things including softening water, clarifying water, adding back up sanitizing agents, and breaking down contaminants with ozone. Read more…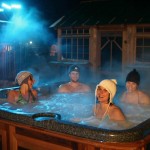 Heat'n Sweep is committed to providing you with the best spas and gazebos built.
Read more…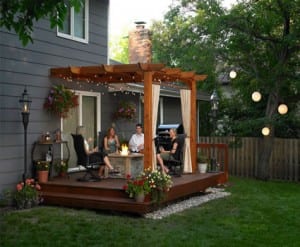 Make your deck a special living space with the Sierra Patio Pergola.  Add dimension and style to your deck with a simply elegant wooden pergola for sale in a redwood stain.  The patio pergola is designed to attach to the structure and has two support legs. Make your deck an extension of your home and bring outdoor living to a new level! The Patio Pergola is for sale at our store in Okemos, MI.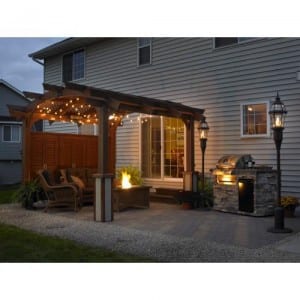 Add an outdoor room to your home with the Sonoma 12 pergola.  Now you can enjoy this gorgeous arched pergola — right in your own backyard. Take time to relax beneath this beautifully crafted structure, and add more versatility with options such as lattice, privacy wall pergola and stucco decorative column bases. The Sonoma 12 is the ideal way to create a cozy space and even makes it easy to add lighting, art and plants to your living space.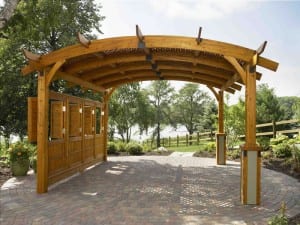 Now you can enjoy the beauty and elegance of the gorgeous Sonoma 16 arched pergola — right in your own back yard.  Many options such as lattice, privacy wall  and decorative column bases let you personalize your pergola to suit your needs.  Take time to relax beneath this beautifully crafted structure and enjoy your outdoor living room today.  Fine craftsmanship and traditional style creates a pergola you will treasure for years to come.