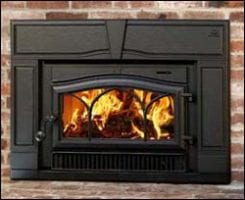 The Jotul C 550 Rockland incorporates the Jotul Simplexä clean burn combustion system which maximizes heating efficiency and firebox capacity.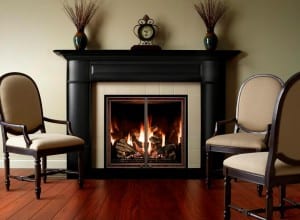 There's never been a better time to buy a new gas stove or gas fireplace. But which one? You have a wide range to choose from, there are hundreds of models on the market, some very different from others .To narrow the field, first answer a few questions What are your heating needs? Would you like an efficient heater or mostly for aesthetics? Fireplaces can have more of a louvered look or a very clean face option. Would you like a freestanding gas stove or a built in fireplace? Read more…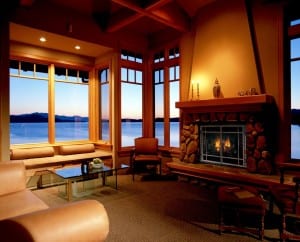 Theres' never been a better time to buy a woodburning Fireplace. But which one? You have a wide range to choose from: there are hundreds of models on the market, some very different from others. To narrow the field, first answer a few questions. What are your heating needs? If your woodburning fireplace is going to be the main heat source for your house, you'll need a powerful effcient model. If you are looking for a secondary heat source, mid efficient models are available. If you are looking for aesthetics, we also offer models with a spectacular viewing area.   Read more…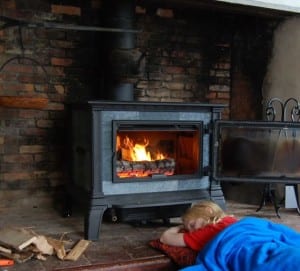 Annual maintenance should be performed on your wood-burning system.  Inspect and clean your chimney.  Inspect door gasket for a proper seal and replace as needed.  Visually inspect the interior of your firebox and replace parts as needed. Following these few steps will give you years of enjoyment and efficient heat.  A licensed chimney sweep professional is qualified to perform these inspections.
Purchase another one for your Vacation home or another location in your existing home. Remember woodstoves are a great resource of renewable fuel and they save on your energy bills. Referrals: Purchase a second stove or send in your friends and family and if they purchase a woodstove within one year you will receive a 100.00 Gift Certificate as a Thank you!  We Appreciate Your Business!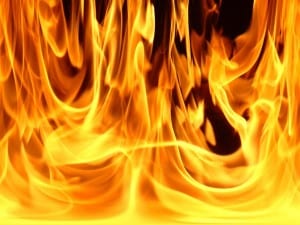 Chimneys and Draft conditions:  The main function of a chimney is to create draft for combustion and to transport the flue gases out of the building. A good draft is vital for a good combustion. We consider a normally good draft to be between 10-20 Pa (1-2 mm VC). The chimney creates the draft, not the appliance. Essential for the draft is the construction of the chimney A tall chimney gives more draft. If the draft is insufficient it can be a solution to build a taller chimney. Read more…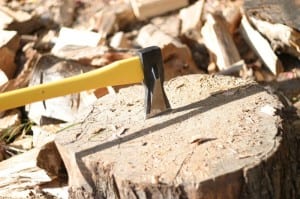 1. Cut the wood to length.  The wood you have purchased or cut yourself should be the right length for your stove, fireplace or furnace. This is usually about three inches shorter than the firebox width or length, depending on how you load the wood.  2.  Split the wood to the proper size for your burner. For most efficient wood stoves, this is usually no more than six inches measured at the largest cross sectional dimension. Read more…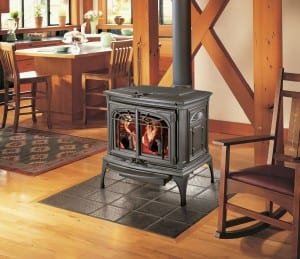 Be careful about what you put in your stove. Never use painted or pressure impregnated wood or plastics containing chlorine, such as PVC. This gives off highly poisonous gases. Don't use driftwood from the sea as fuel. This contains salt which converts to chlorine when it is burned. You can wash the salt out of driftwood by leaving it outside in the elements for at least a couple of years. When lighting a fire, it is a good idea to place two thick wooden logs at either side in the stove. Place some crumpled up paper between them and create a stack of thin split-up logs on top. You can then add more paper, if you need to. Read more…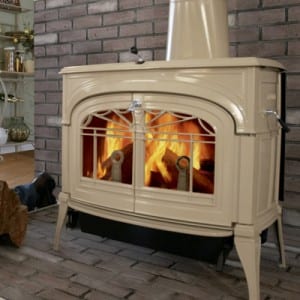 A series of three break-in fires is required. The first is to raise the surface temperature of the stove to 200 degrees. Another is to raise the surface temperature to 300 degrees. And yet another is to raise the surface temperature to 400 degrees.  A stove top thermometer is required for this procedure and the stove should be allowed to cool to room temperature between fires. Note: Use less wood. You can always add more. Temperatures are ideal and should be used as a guide for proper appliance break-in. To start a fire, you need three things: heat, fuel, and air. The heat is provided by a match or lighter. For the fuel, you should use plenty of fire starter, such as crumpled newspaper and 1″ x 1″ dry kindling. Read more…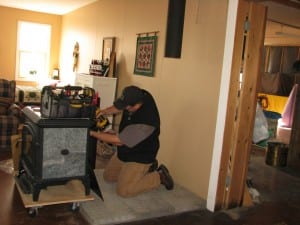 Installation of a stove must be in accordance with the particular laws and regulations in your area. Our sales staff has over 60 years combined experience to ensure that your installation is safe and legal. It is essential that a permit be pulled with every installation. Your local inspector is the person who will be checking the installation to ensure everything is to code.