How to connect Arctic Spas to the My Arctic Server.
How to connect with a Tenda WiFi extender.
How to connect with direct ethernet connection.
Connect your spa with Ethernet Over Power
Onspa – Internet connected hot tube feature.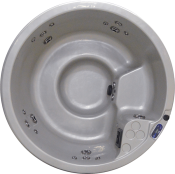 Where it all began! The Viking round hot tub was their very first spa and bears the name of the com­pany.  Sim­plis­tic yet per­fect in it's abil­ity to keep every­one involved in the con­ver­sa­tion, it's designed for four but could fit six or more.  Jump in – the water's warm!!
Available in 240v or 110v (Plug & Play) option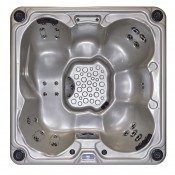 The REDESIGNED Viking Spas Royale has it all!! Featuring a Zero G lounger and 2 captains seats,  the Royale series has 31 stainless steel jets to provide the therapeutic massage that you have been looking for.  Viking provides you with good/better/best options to fulfill all your lounger hot tub needs.
Available in 240v or 110v (Plug & Play) option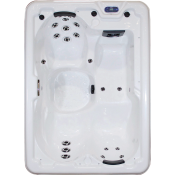 Viking Spas Aurora III Series is a great choice for those desiring a more private spa experience at a great value! This model is great for those with space constraints as well.  The Aurora Series has jet options that will pamper and massage your sore muscles.  LED color changing lighting sets the ultimate mood.  Stainless steel jets accent the spa perfectly.  For those looking for ultimate therapy in an intimate setting, the Aurora 3-person hot tub is a perfect choice!
Available in 240v or 110v (Plug & Play) option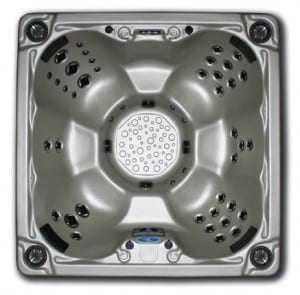 The Legacy is the first design from Destiny River and features open seating with forty one total jets.  Choose from Opal or White Pearl shell col­ors in non-slip HDPE as well as  Gray or Mocha cab­i­net color.  Let the pow­er­ful sound sys­tem by Jensen add a beat to your spa with speak­ers on all four cor­ners for a dynamic audio expe­ri­ence.  Another great option to personalize your spa is to add the LED col­ored light system to light up your tub.  Perfect for what ails you and equally so for fun family time or entertaining!